This training in English was organised remotely by UPVM3 on October 15-16, 2020.
The objectives were the following:
- Raising awareness of the concept of "quality internships" and the interest that represents for students, host organizations and Higher Education Institutions (HEI),
- Providing the participants with useful information on the European quality criteria in order to help them identify the elements that make a quality internship,
- Training the participants in the use of the tools that were developed within the framework of the SPRINT project (O2, O3, O4 et O5).
This training was aimed at administrative staff of Higher Education Institutions, and especially the staff in charge of the management of students' internships.
The following HEI attended the training: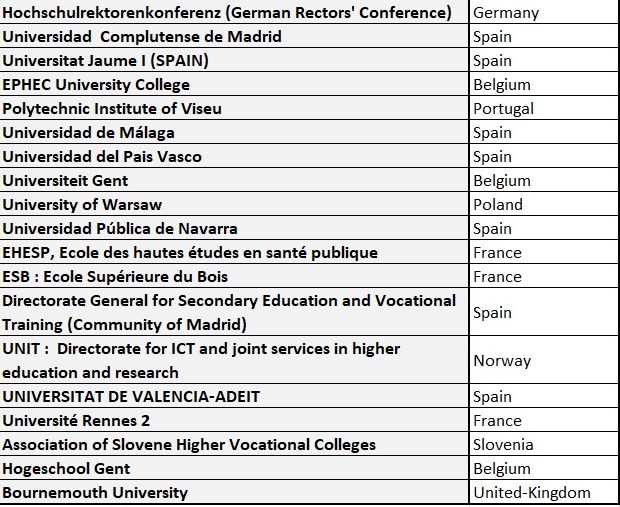 The main points of the agenda were the following: