Creation of a quality European framework for student internships with the support of standardization.
SPRINT: "Standardize best PRactices about INTernships" was a 40-month project that began on September 1st 2017 and ended on December 31st 2020.
It was a strategic partnership project co-funded by the Erasmus+ programme that aimed to improve young people's integration into the labour market by creating a European Quality framework for Internships.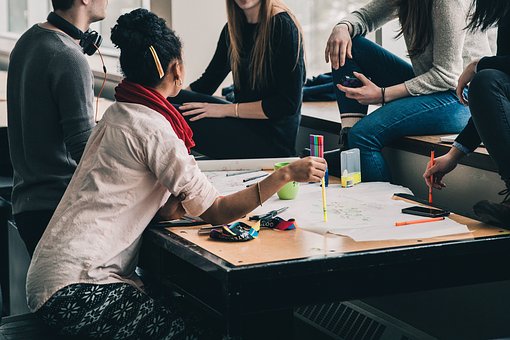 The project objectives were the following:
1. Create a European Quality framework for Internships that would be recognized and accepted by employers;
2. Establish a strong partnership among organizations that work in this field and join expertise in order to improve the quality of internships;
3. Raise stakeholders' (youth, universities, employers) collective awareness about quality internships;
4. Analyze, report, disseminate and further build upon data collected to steer policy debate and incentivize employers to improve their practices;
5. Prepare training of the different stakeholders, thus ensuring the correct application of the new standard and ensuring the sustainability of the outcomes of the project.
The end goal of this project was to work on a unique Quality Framework for Internships valid for the whole Europe. These quality criteria should support students and graduates in transition from education to the labor market.
Seven partner organisations were involved in the project:
Université Paul-Valery Montpellier III, France (coordinator institution)
InternsGoPro ASBL, Belgium
Association Française de Normalisation (AFNOR), France
Sindikat studentov, dijakov in mladih brezposelnih (Trade Union Youth Plus), Slovenia
UNISER SOC. COOP. ONLUS, Italy
ASSOCIATION EUROPEENNE D'INSTITUTIONS DE L'ENSEIGNEMENT SUPERIEUR (EURASHE), Belgium
The ADECCO Group, AG, Switzerland