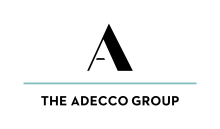 Address:
Bellerivestrasse 30,
8008 Zurich
Switzerland
 
The Adecco Group is the world's leading provider of workforce solutions, transforming the world of work through talent and technology. Each year, The Adecco Group provides over 1.000,000 people around the world with career opportunities. Through its global brands Adecco, Modis, Badenoch & Clark, Spring Professional, Lee Hecht Harrison and Pontoon, The Adecco Group offers totalworkforce solutions including temporary staffing, permanent placement, career transition and talent development, as well as outsourcing and consulting. The Adecco Group partners with employers, candidates, colleagues and governments, sharing its labour market expertise and insights to empower people, fuel economies, and enrich societies.
The Adecco Group is a Fortune Global 500 company, based in Zurich, Switzerland, with more than 33,000 FTE employees and approximately 5,100 branches in 60 countries and territories around the world.