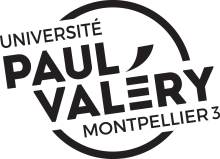 Address:
Université Paul-Valéry Montpellier
3 Route de Mende
34 199 Montpellier
Cedex 5 FRANCE
With its 20 000 students, Paul-Valéry Montpellier  University (UPVM) is one of the oldest universities in Europe, part of the long academic tradition of the city dating back from the Middle Ages (the former schools of Medicine, Law and Arts were founded in the13th century). Located in the south of France, Montpellier is a thriving and dynamic city, and its student population has soared in the last decades: UPVM, the University of Montpellier (UM) and the many other higher education institutions of the city welcome more than 70 000 students.
Besides, the city benefits from an exceptional scientific potential, reinforced by a strong representation of all the national research organisations (CNRS, INSERM, INRA, etc.). Its attractiveness and academic standards are recognised worldwide, as 1 student out of 6 is an international student.
Avec ses 20 000 étudiants, l'Université Paul-Valéry Montpellier 3 (UPVM) est une des plus anciennes universités d'Europe. Elle maintient avec dynamisme la longue tradition académique de la ville datant du Moyen-Âge (avec les anciennes facultés de Médecine, de Droit et d'Arts fondées au XIIIe siècle). Située dans le sud de la France, la ville de Montpellier a l'un des taux de croissance démographique les plus élevés, et sa population étudiante n'a cessé d'augmenter pendant les dernières décennies : l'UPVM, l'Université de Montpellier et les autres établissements d'enseignement supérieur de la ville accueillent plus de 70 000 étudiants.
Par ailleurs, la ville bénéficie d'un potentiel scientifique exceptionnel, renforcé par la forte représentation de plusieurs organismes nationaux de recherche (CNRS, INSERM, INRA, etc.). Son attractivité et sa réputation sont connues aussi à travers le monde. En effet, 1 étudiant sur 6 est international.